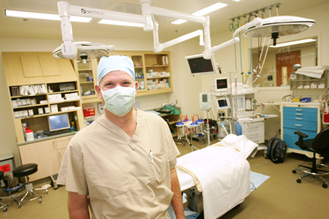 Thank you for choosing Bahamas Surgery Center (BSC).  We know you have many choices for your healthcare.  At BSC, you are assured of receiving the kind of quality and cost-effective care you are accustomed to.  Assisting your surgeon are Board Certified anesthesiologists and specialty trained nurses, supported by the safest and most modern medical equipment available.
Day surgery is more economical, eliminating the higher costs associated with overnight hospital stays.  With BSC, you will have a complete understanding of your costs prior to your procedure.  We provide the courtesy of billing your insurance company on your behalf, and our billing staff is readily available to assist you.
As an ambulatory surgery center, there is no hospital red tape.  Our limited paperwork makes your preoperative registration and postoperative discharge as efficient as possible.
A Logical Choice for You -- A Good Choice for Your Children
Having surgery at an outpatient surgery center is ideal for children.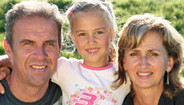 At BSC, they will experience less stress because our center offers a warm atmosphere and our staff pays particular attention to their needs.  You may stay with your child right up to the time of surgery and rejoin him or her in the post-anesthesia care unit following the procedure.
With all its advantages, outpatient surgery at Bahamas Surgery Center is a practical and convenient alternative to hospital-based surgery, providing the quality care you and your family deserve.